1. First click on the Activity filter. Then, find the tab for Sales documents and select the type. In this example, we will use Orders. Click on the order you'd like to add / edit a tag for.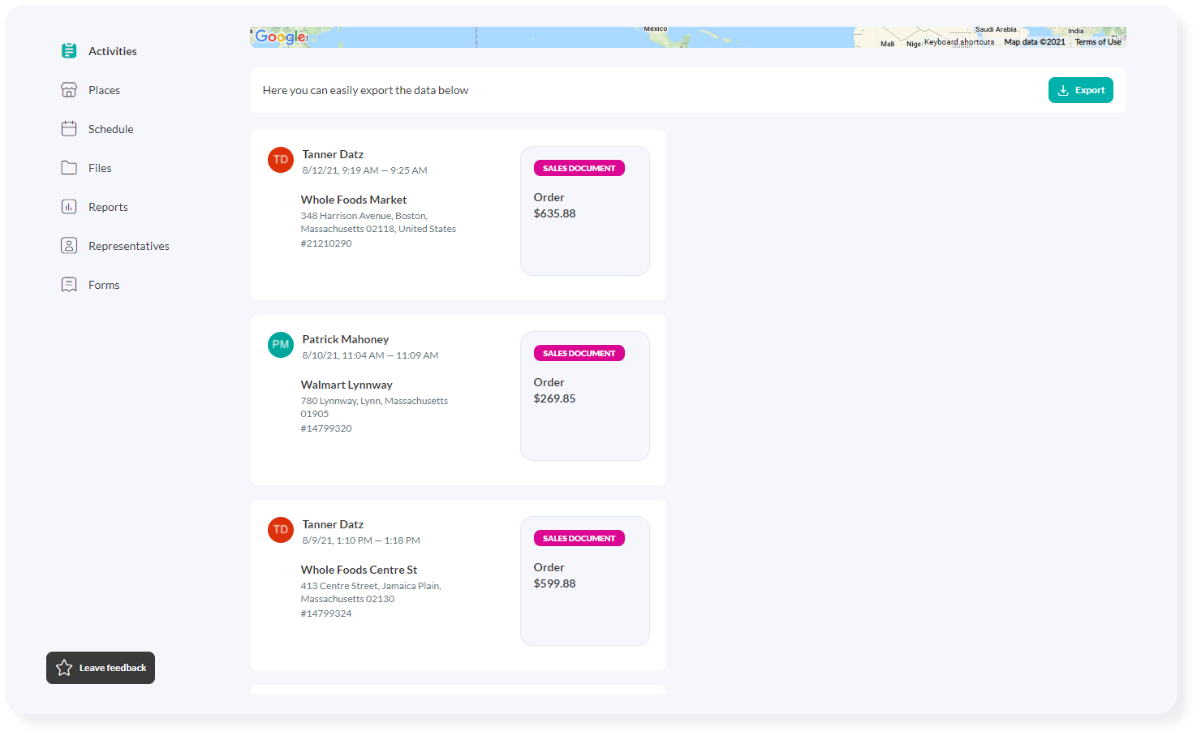 2. Click on Edit Tag to add or edit the tags on the order.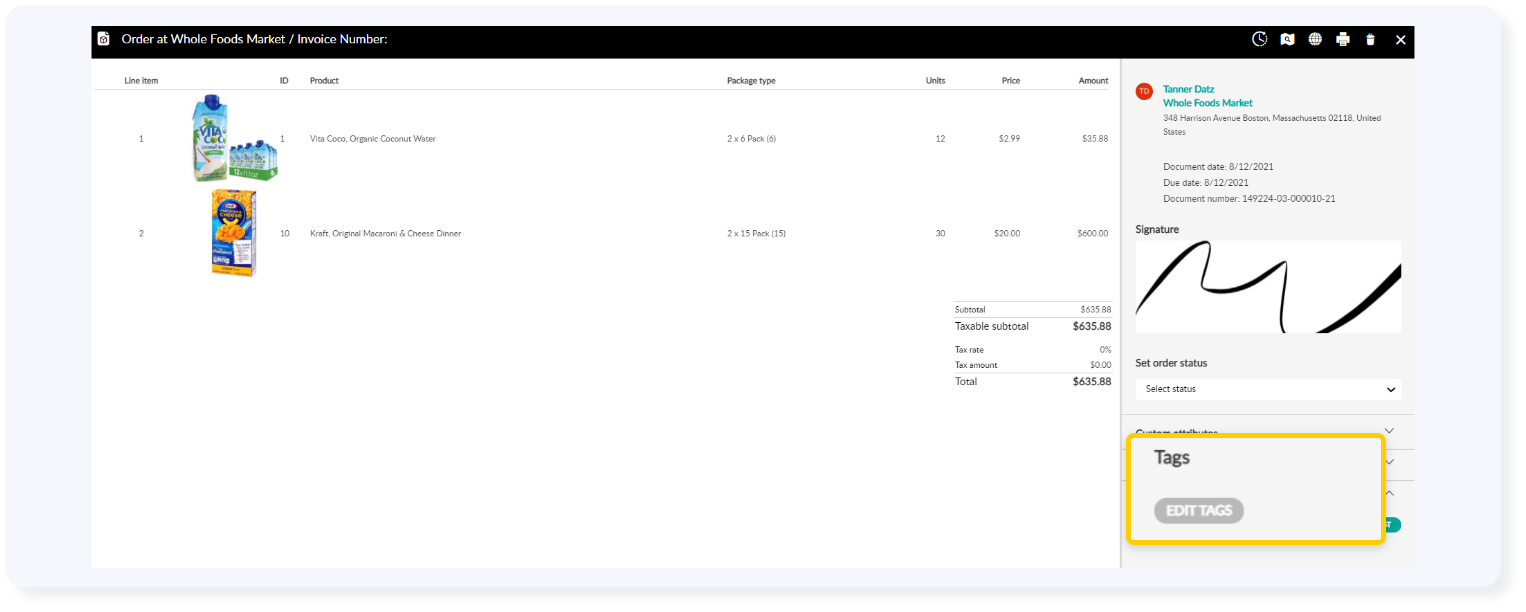 3. Click on the tag you'd like to add or enter a new one. Press Set Tags to save this action.