In our Repsly Messenger, it is possible to add group chat admins, both on the web portal and the mobile app. The user who has started a group chat can choose to add additional admins that can also manage the conversation giving our users more flexibility. To add an admin, please follow these steps:
1. Enter the group chats you created and choose to manage participants. You can do that by clicking on the three dots in the preview message window on the left or by clicking on the Manage participants icon at the right corner, in the top left part of the page.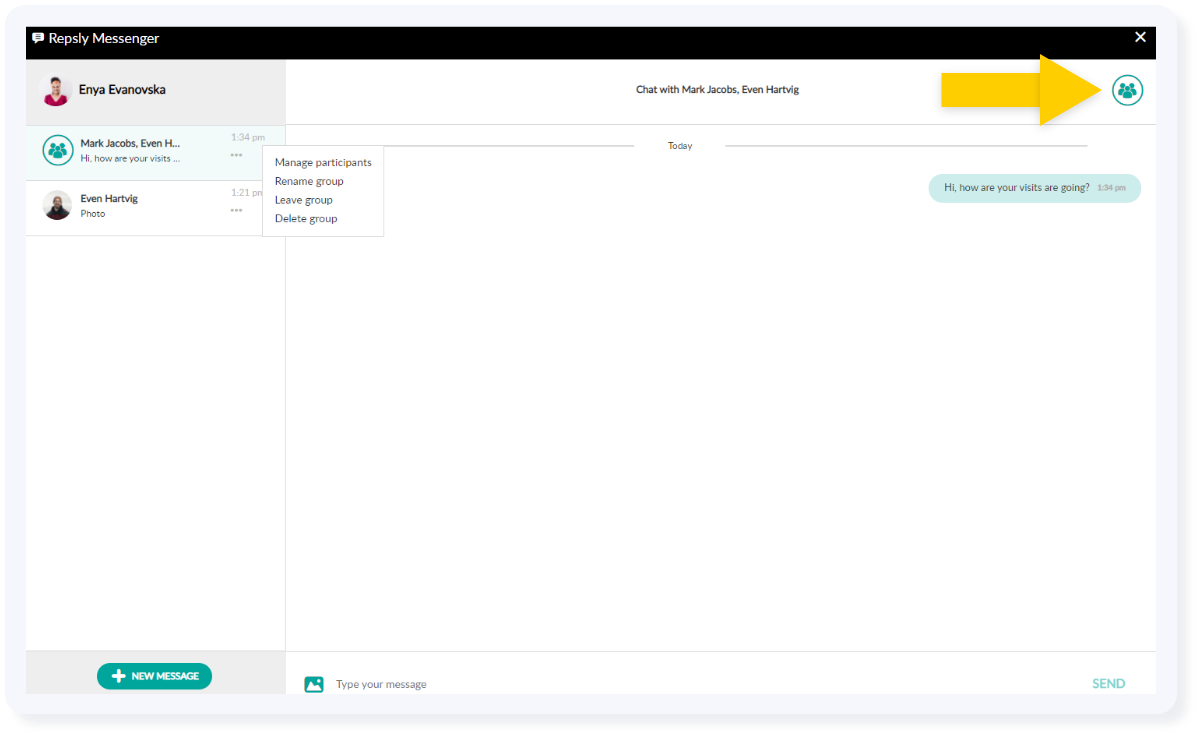 2. When a new window opens you will see three dots next to the group chat members. Click on the dots next to the member you want to give admin rights. After you have made your choice, click on the "Make Admin" popup message that appeared.
After you click on confirm you also need to click on Save below.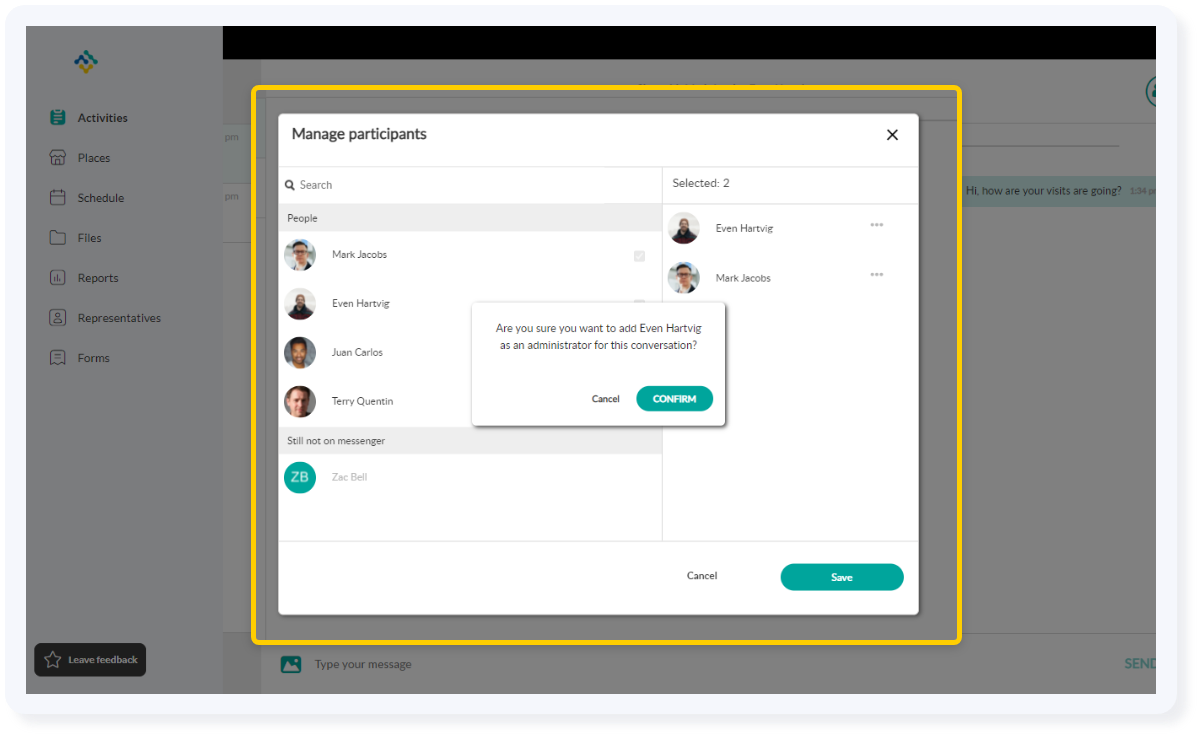 3. Once you have confirmed you will see that the change has become effective by the word "Admin" that will appear next to the member you have chosen.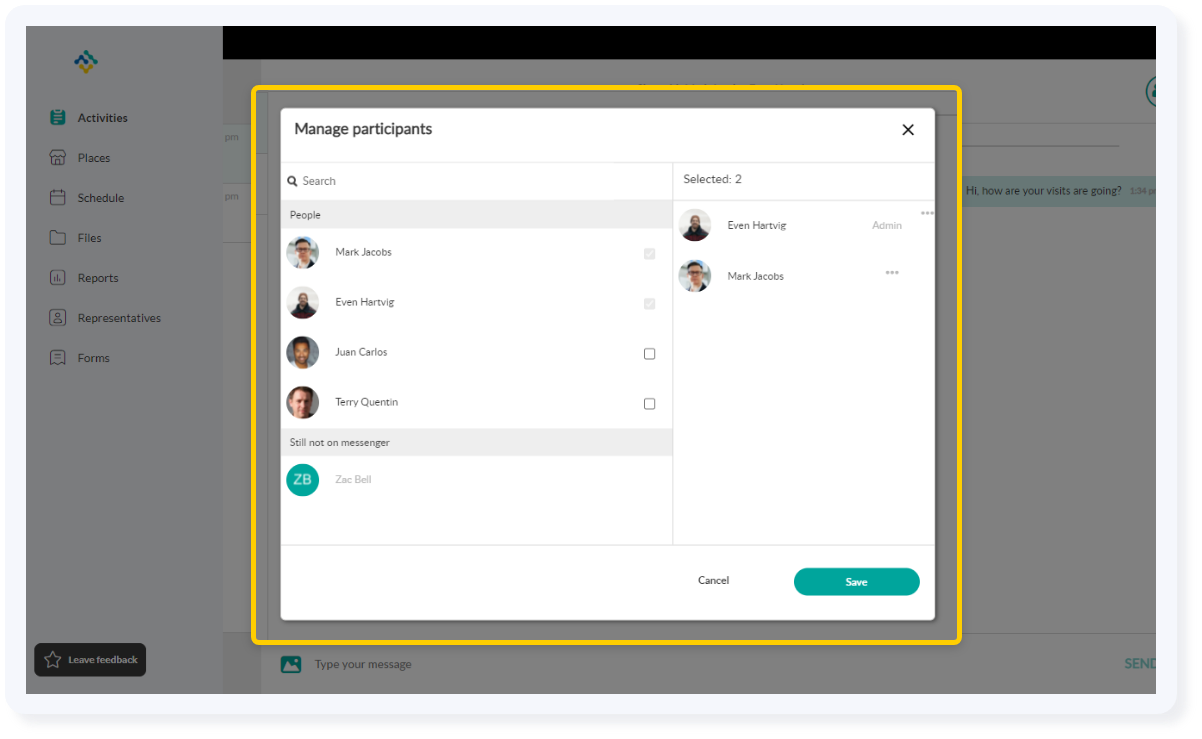 4. If you wish to remove an admin, you can do it by clicking on the dots again next to the person you want to remove and click on "Remove as administrator". You will again have to confirm it and additionally click on Save.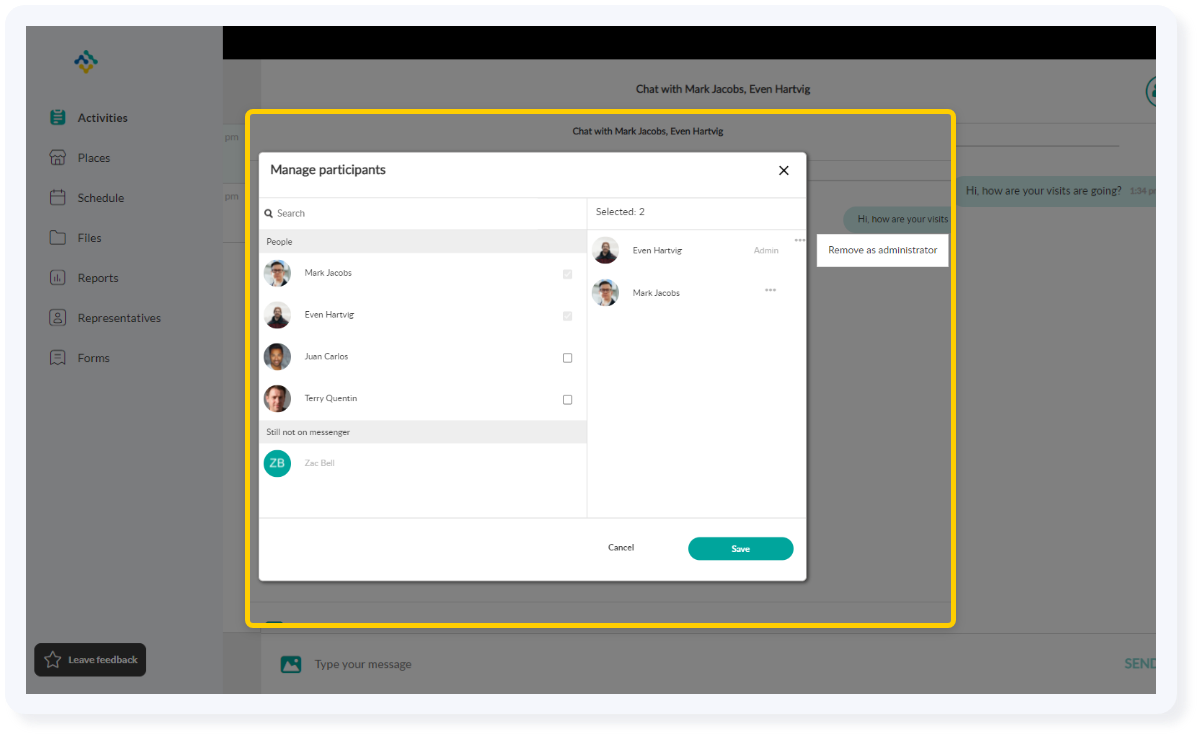 Having multiple administrators makes group chats more flexible to manage, especially in situations if one admin has left the company.
To learn how to change an admin in the mobile app, please refer to the following article: How to add an admin to a group chat in Messaging mobile app