In our Repsly web app messenger, you can always manage your past messages and make changes as naming or remaining a group, leaving the group, or deleting a group.
To enter our Repsly messenger on the Repsly web app; first, you have to click on the message icon that is located between the notification icon and your profile icon.
When you click on the icon, you will see a window open from where you can choose to create a new group, enter a new message or open the messenger by clicking on "View all in messenger."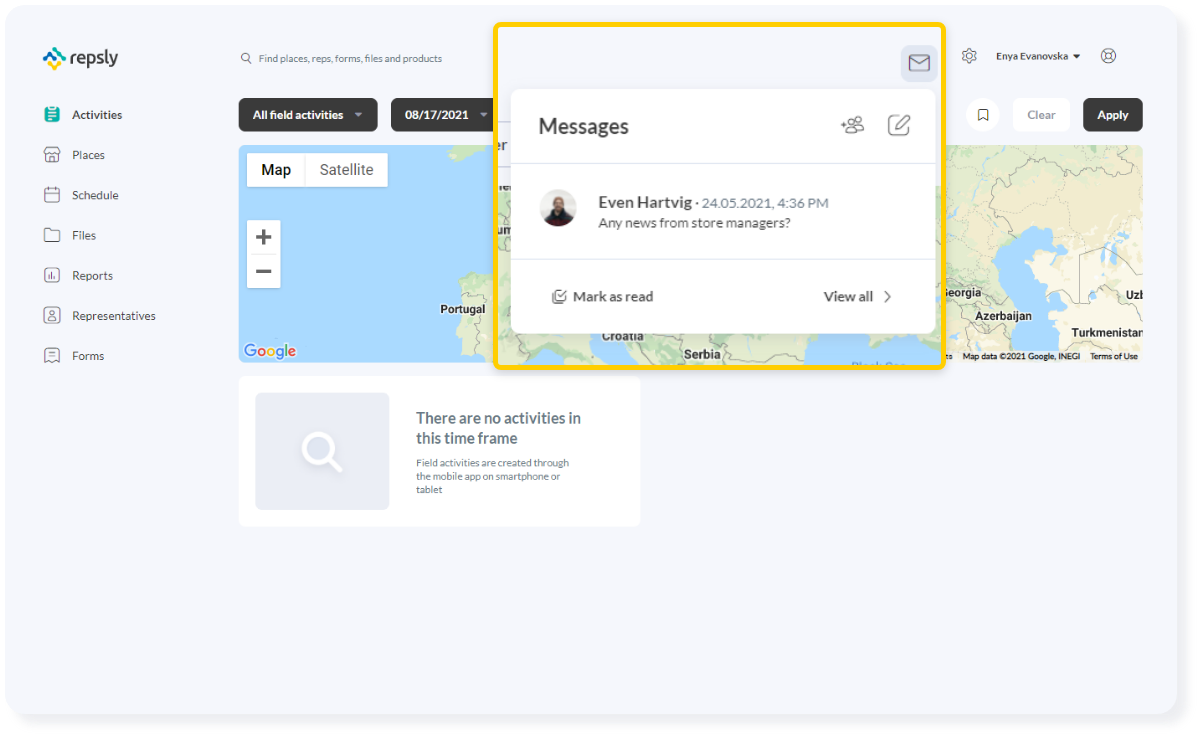 If you click on "View all in messenger," the messenger will open, and you will see your past messages on the left. You can manage them by clicking on the three grey dots on the message you want to edit. When you click on the three dots to manage your conversation, if it's a group message, you can choose to:
Manage participants
Rename group
Leave group
Delete group
If it's a one on one message, you have an option to Delete the conversation.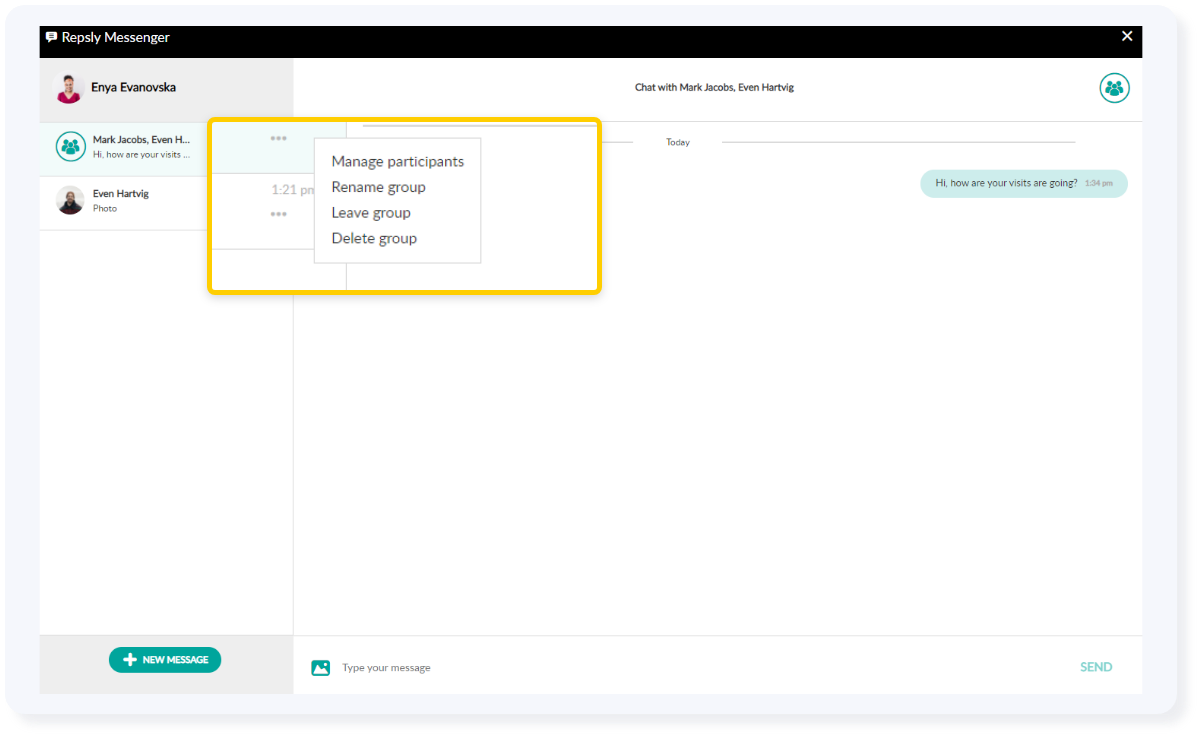 If you click on "manage participants," you can add more people to the conversation, but you cannot remove the existing participants.
If you click on Rename group, you will be able to type in the group name or change the existing name.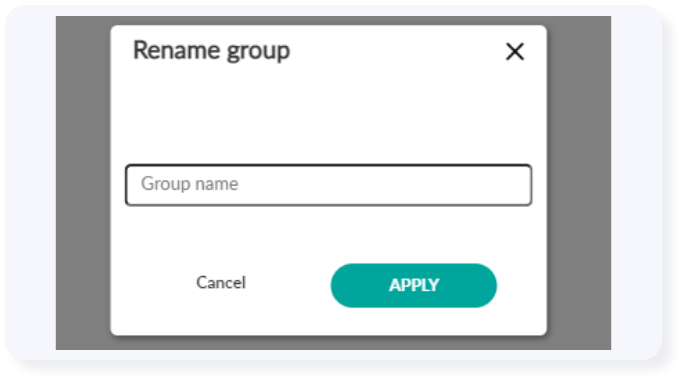 If you choose to leave the group, you will stop receiving messages from this conversation, and people will see that you left.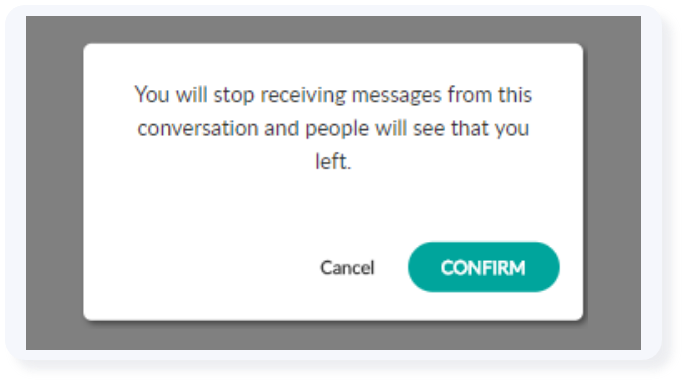 If you choose to delete a group, this will remove the group from your list of conversations, the conversation will, however, still be visible to the rest of the group, and they will see the message inside of the thread that you have left the conversation.
If you chose to "delete a conversation" (one on one), it does not delete it for the other person, too, and the other person does not see that you have left the conversation. If the other person replies to the thread, you will only see their recent message while they will see the entire past thread.
If you delete a message in the conversation, both you and the recipient will see "