If you want to limit the check-in radius for your team, they won't be able to check in to a place unless they are physically located in that place.
When the setting is turned on reps are only able to check into Places when they have a GPS signal and are within the radius that you can define by yourself.
Please note: 300 meters is the minimum radius that should be set and your places in Repsly need to be geotagged in order for this setting to work.
To activate the setting please follow these steps:
1. Click on the gear icon and then on Settings
2. Click on Application Settings
3. From the Application Settings choose places and find the "Limit check-in radius" setting that is on the bottom of the page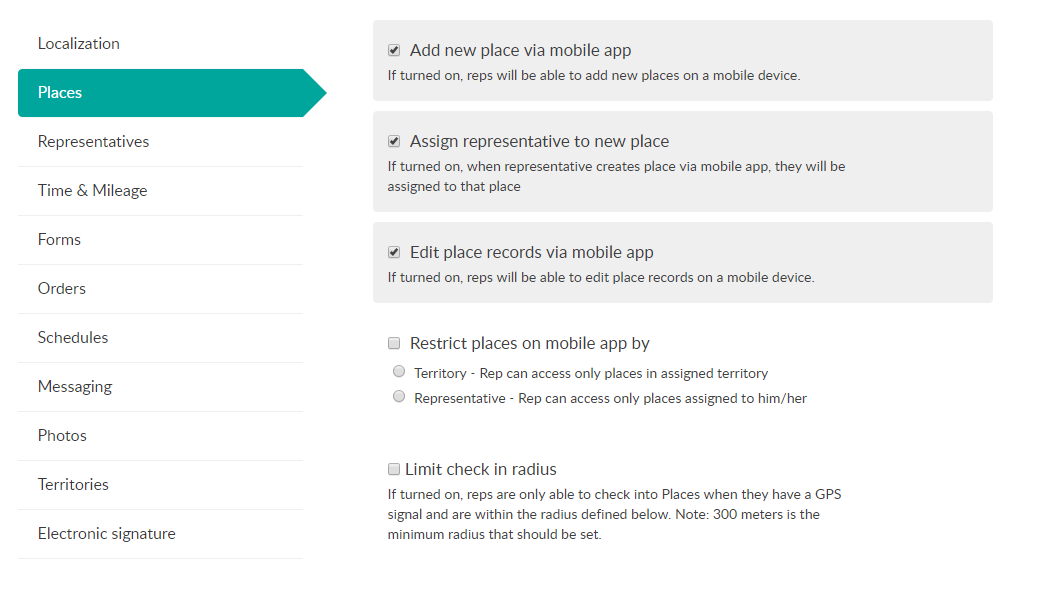 4. When you check the box next to the setting, choose the value you want to set for you check in radius and click on Save.

 Please make sure that your places have correct geo-coordinates in order for this feature to work.