Passwords can be changed by the Backoffice users for individual representatives. 
Alternatively, if a representative forgets their password, they can also reset it from the mobile device.
 Changing the Mobile Password from the Repsly web app
1. Click on the Representatives tab.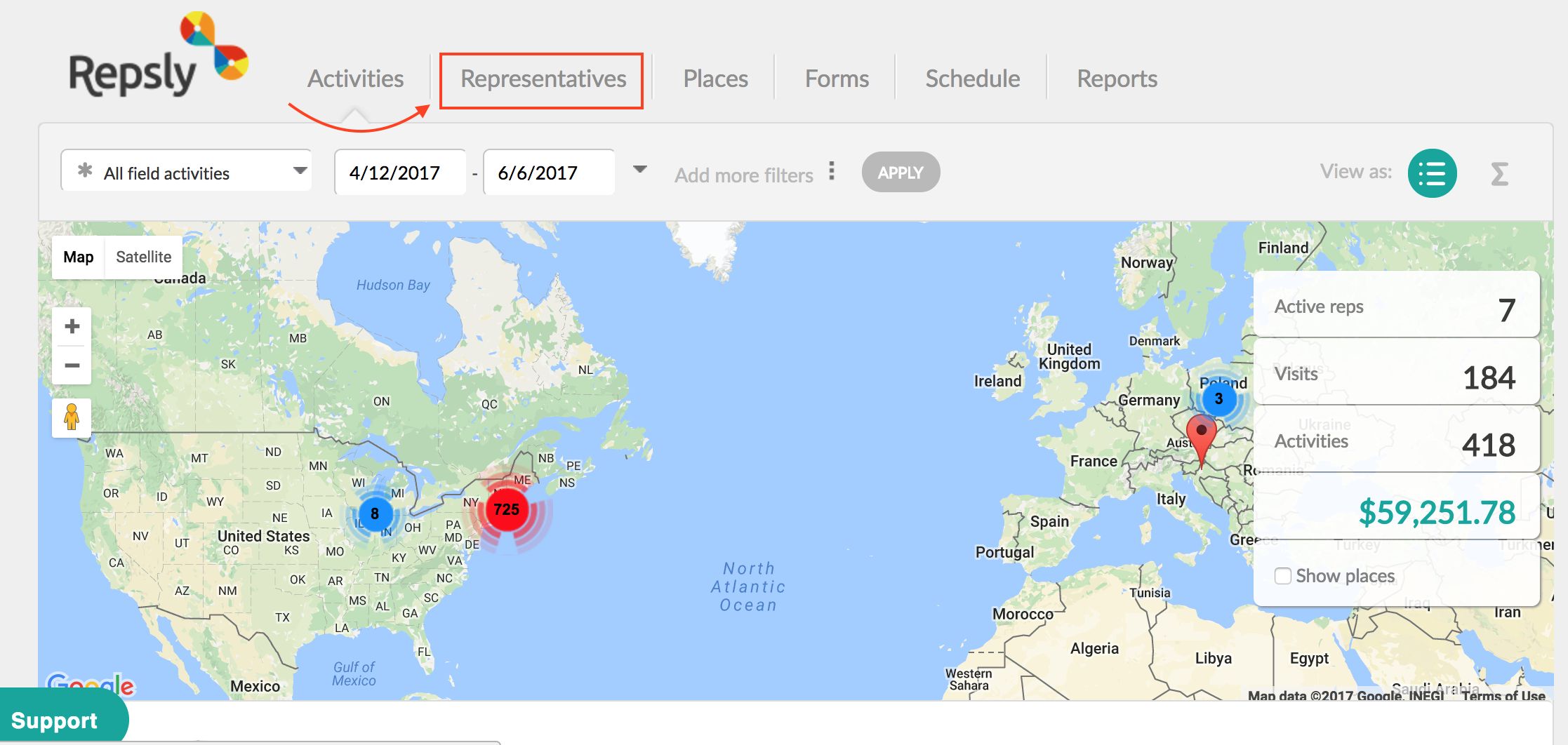 2. Then choose the rep for which you want to change the password.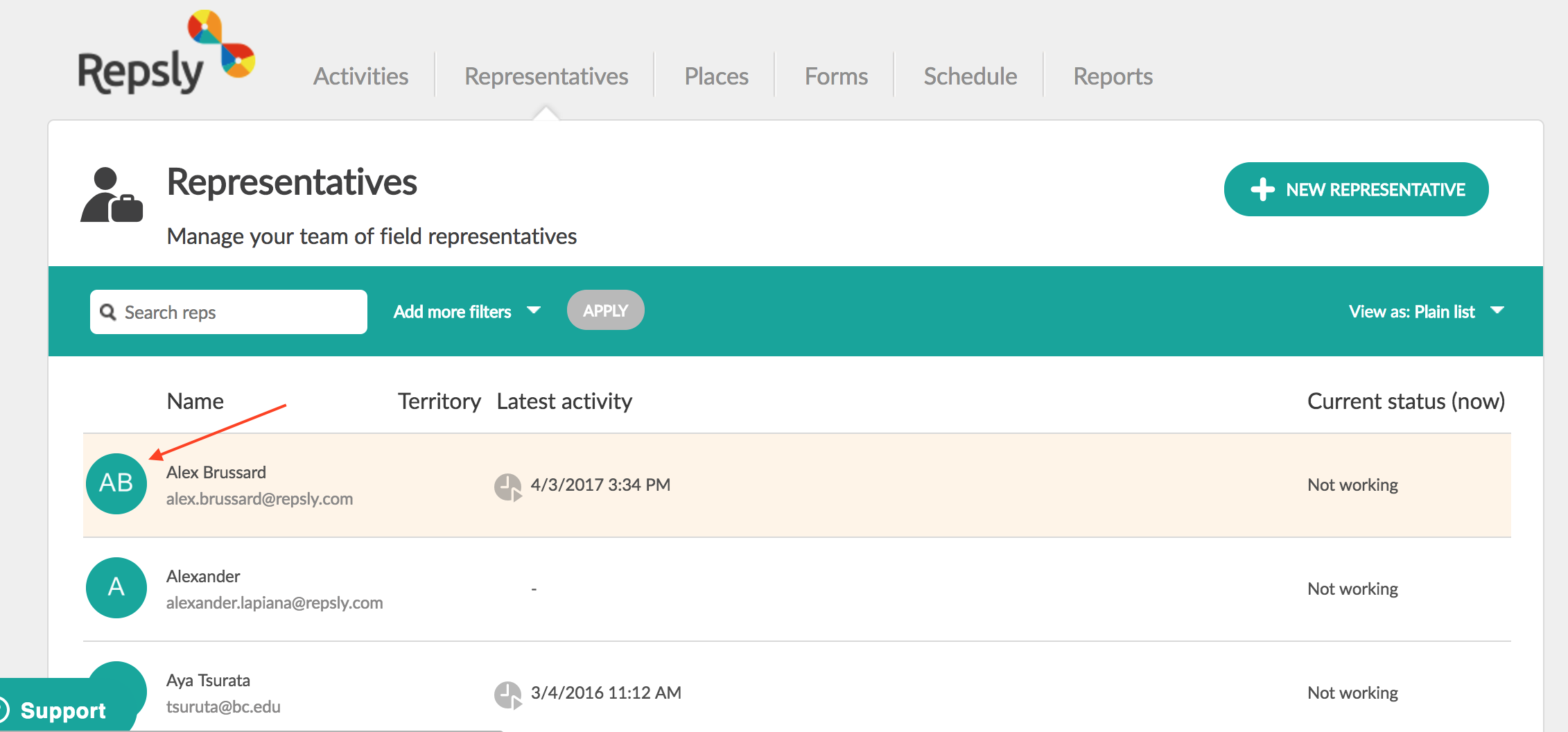 3. On the rep's profile, look for the Activation Data heading, here you will see their password.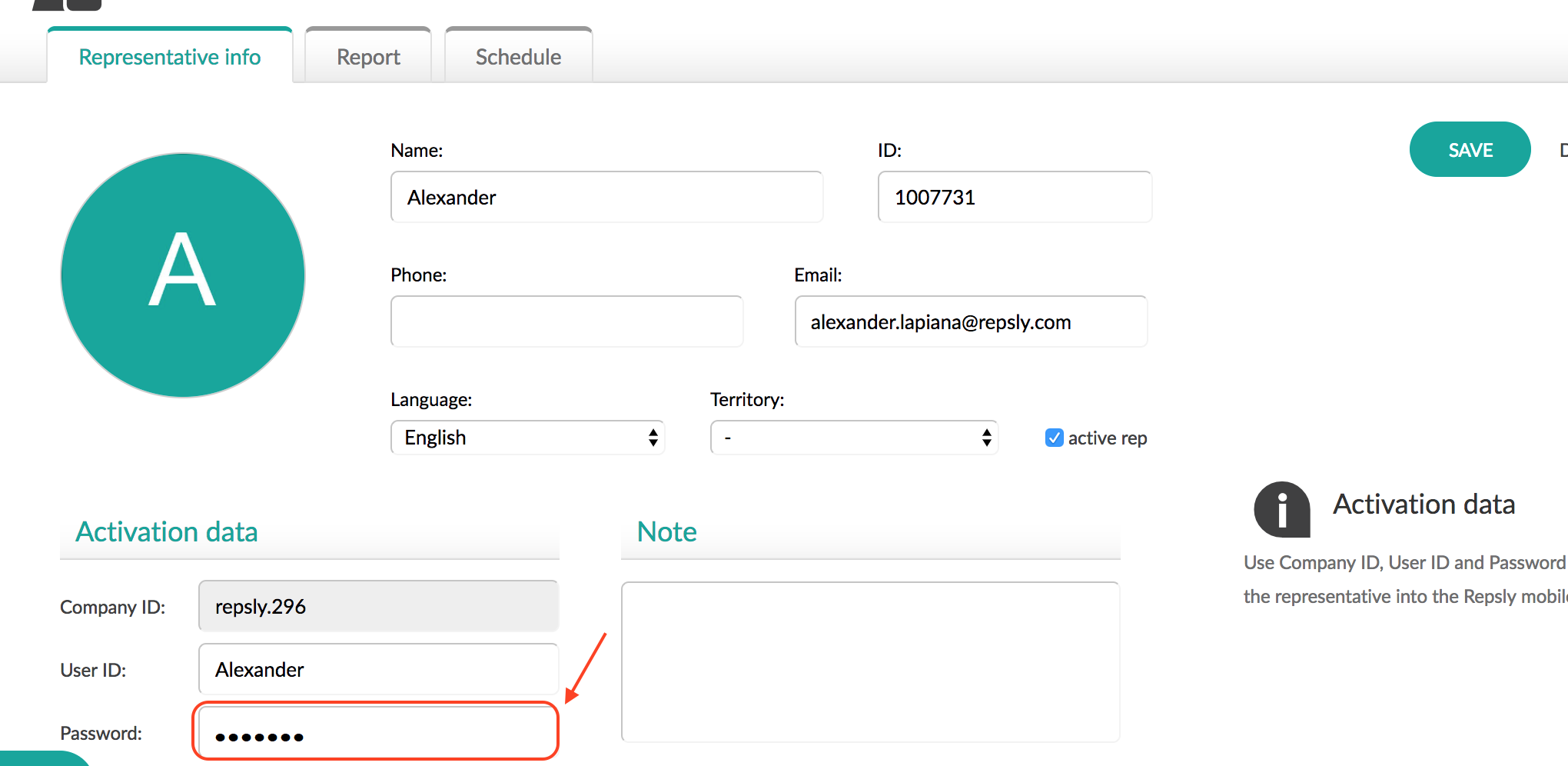 4. Change to the desired password and Save changes.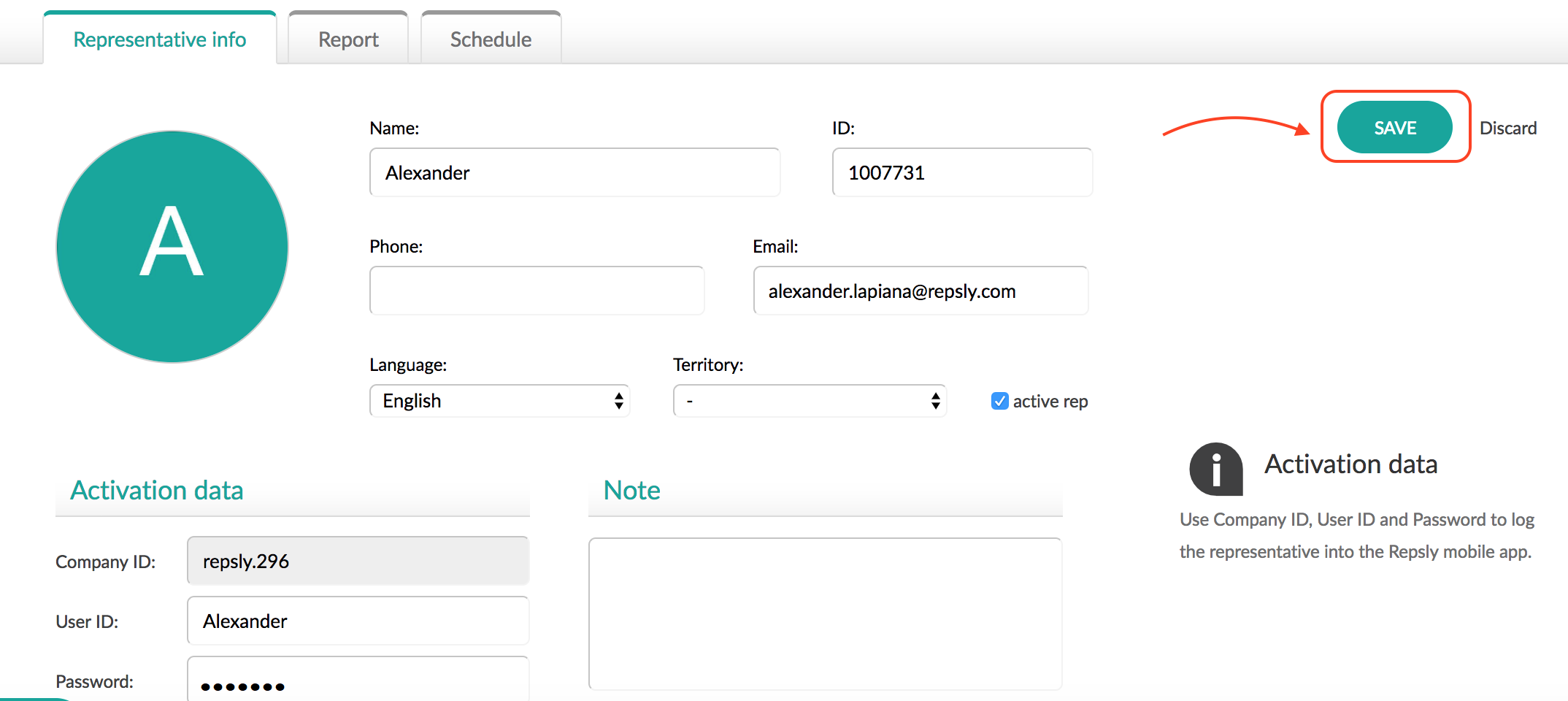 Results
After this has been completed, notify your representative of the change in password. The rep should then log out and log back in, to verify that the new password is functioning. The new password will be set in place unless it is changed again.
Changing the Mobile Password from the Repsly web app
Admins can also choose to allow their team to set the passwords for themselves straight from the mobile app. 
If you choose to activate this setting for your team we illustrate below how the process looks like from their end.
1. Your team can reset their passwords by clicking on the Forgot password? below the Sign button as illustrated below. 
2. When a rep clicks on forgot password? they will again have to enter their company ID and the e-mail associated with their account.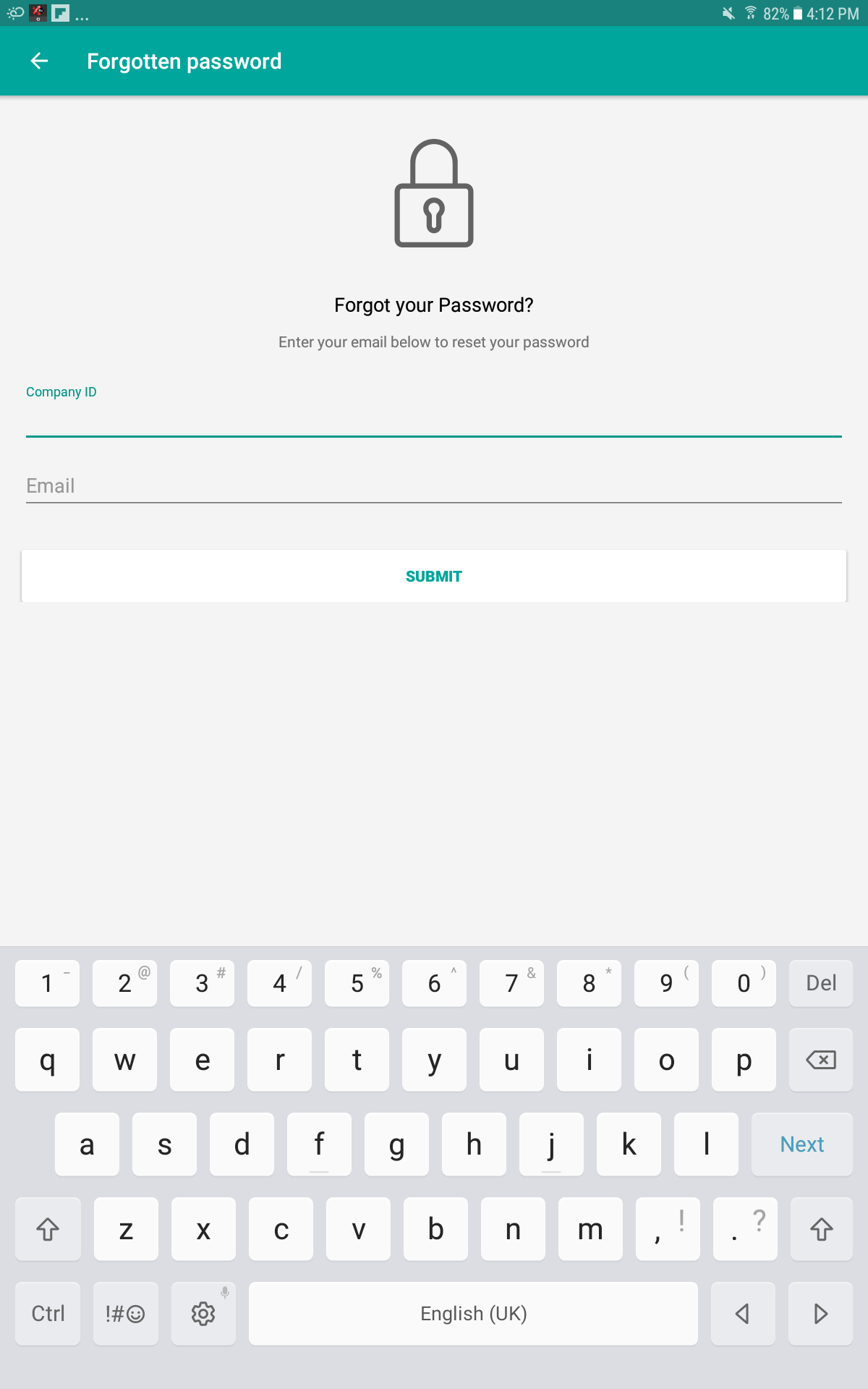 3. When they have entered the requested information and clicked on Submit they will be forwarded to enter their new password and confirm it as illustrated in the image below.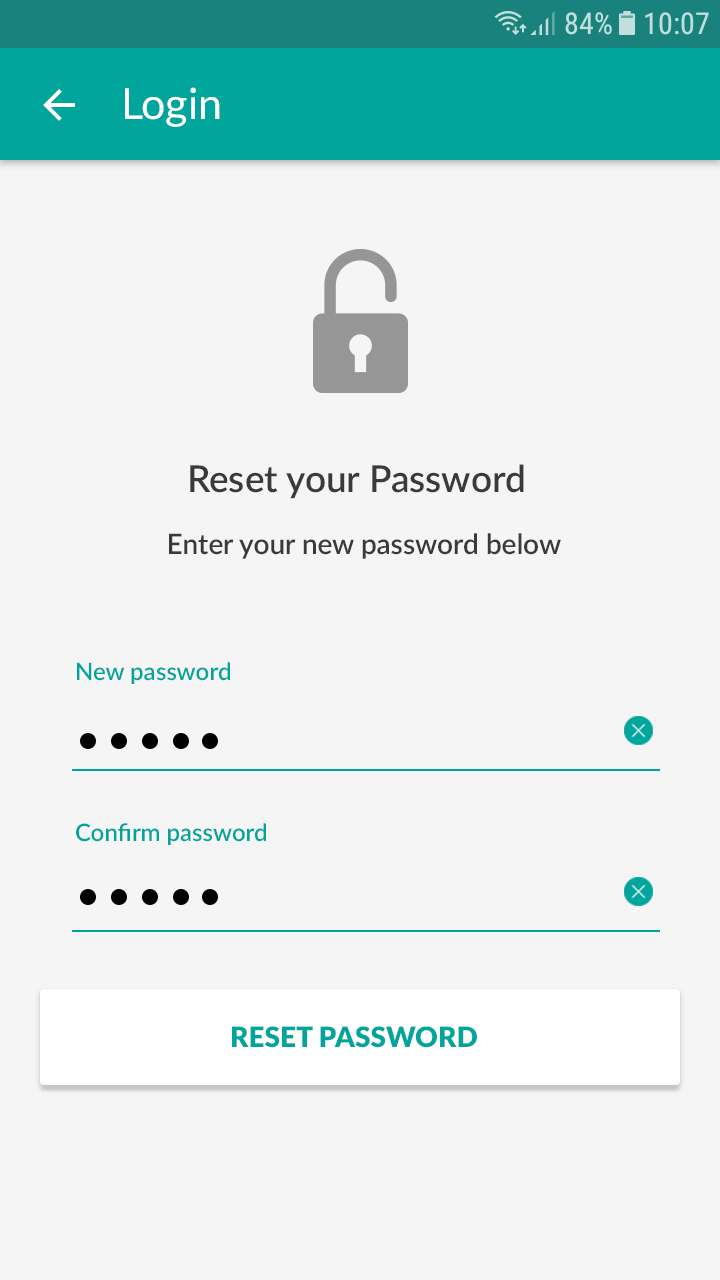 *NOTE:
The setting must be turned on in the back-office and the representative needs to have a valid e-mail address entered in the rep profile
To allow your team to reset their passwords, managers have to turn this setting on in the Settings- Application Settings under Representatives.