The Repsly Mobile app allows reps to check into a place while they are on site.
Reps should check in at the beginning of their visit and then log any activities that they need to complete. The Backoffice Manager will then be able to see how long a rep spends at each visit, as well as the activities that they complete while they are there. 
 How to Check In to a Place on the Mobile App
1. Open the My Places tab.
2. Select the place you want to visit from the Places list. You can check-in to a place straight from the Places list using the Quick check-in feature via swipe gesture.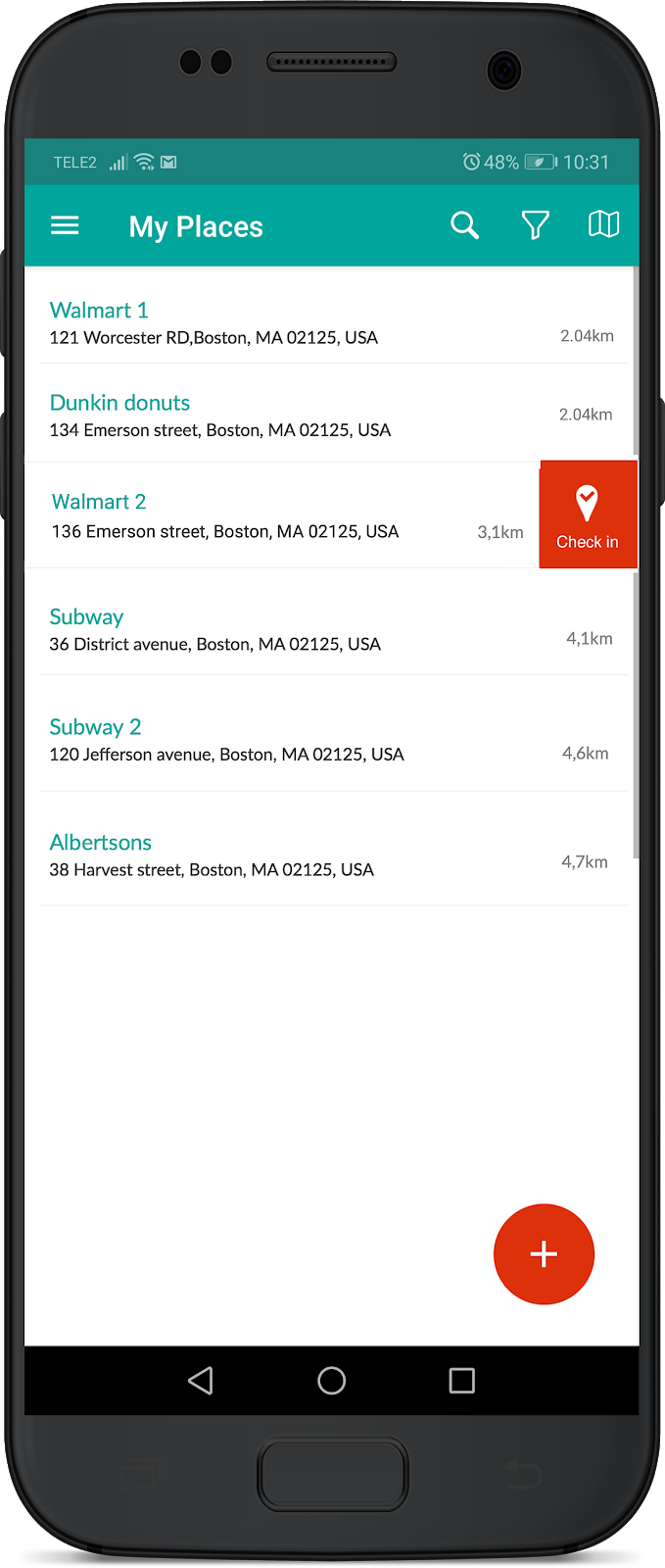 3. Alternatively, you can click on a place from the list, open it and then click on the red Check In Icon. 
4. You are now checked in. Use the buttons on the screen to complete various activities.
Your screen should resemble the one below:
Results
Checking in to places allows reps and Managers to track their time at each visit. By checking in, reps can manage their activities at each location. Each activity completed will be logged in real time in the Backoffice for Managers to view.