Finding forms allows Backoffice users to analyze and further learn from data gathered in the field.
You can create as many forms as you wish, with as many questions as you would like. Back-office users can customize forms and simplify fieldwork for their reps.
1. On the Main page click on the Activity filter.
2. Find the forms you wish to view or export using the activities drop-down menu.
3. Choose the Form you wish to see or export.
4. In order to open the form, just click on the title of the form.
Exporting Forms
You can also open forms in a "Tabular view"
1. Click on the Tabular view icon on the upper right-hand corner of the map.
2. You should see a screen similar to this:
You can export the list of forms by clicking on the grey Export button top left on the bottom of the page.
You can also open the list in a printer friendly view or send it via email.
When you export your Forms, in the last column you can find the link to each Form in the file for the exported Form. When you click on that link you can open each form in the print-friendly Format.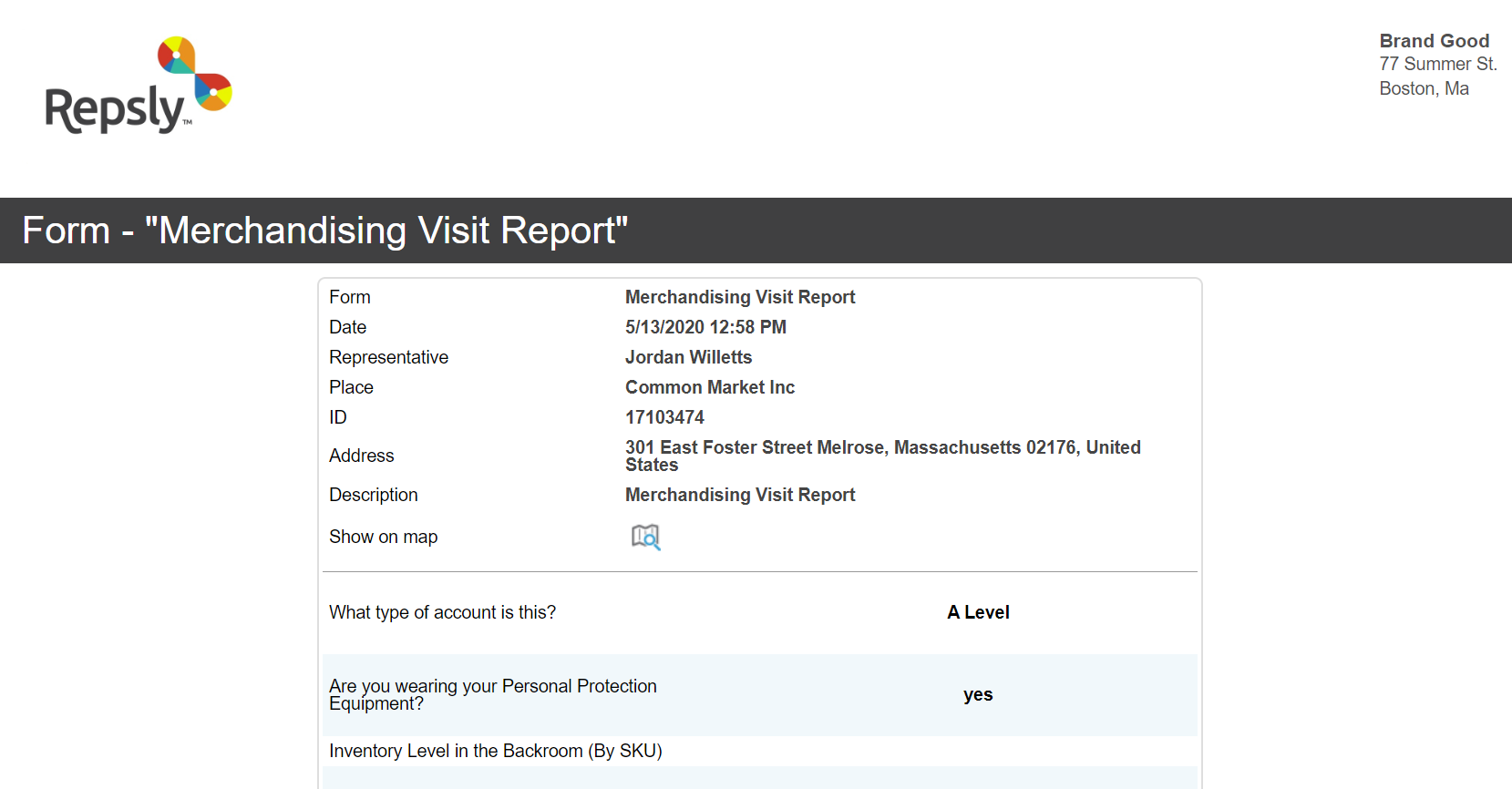 Results
The list of forms found are the ones that have been fully completed and submitted by field representatives. These forms can be exported and reviewed for more in-depth analysis.
Note: There is a design difference on how the forms look like based on the fact if they were submitted as out of a store or as an in-store activity.
An out of store activity means that a rep has not visited a place and just submitted a Form without checking in to that place. Because of that, the Form is not shown as a box but is covering the entire screen and has a blue label on top.
A Form submitted during a visit to a Place looks like a box as all store activities.