This feature allows you to efficiently schedule multiple visits for representatives in the Project section. Please review the steps below:
1. Select + "Create visits" to add visit.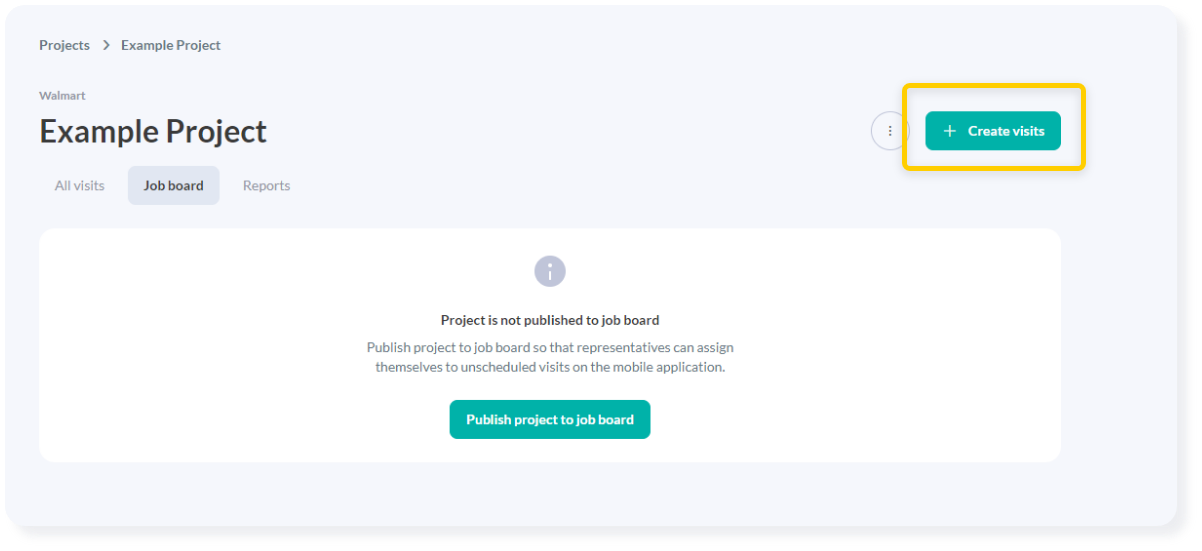 2. Choose one or more locations and use the "Number of visits" counter to add visits to those locations.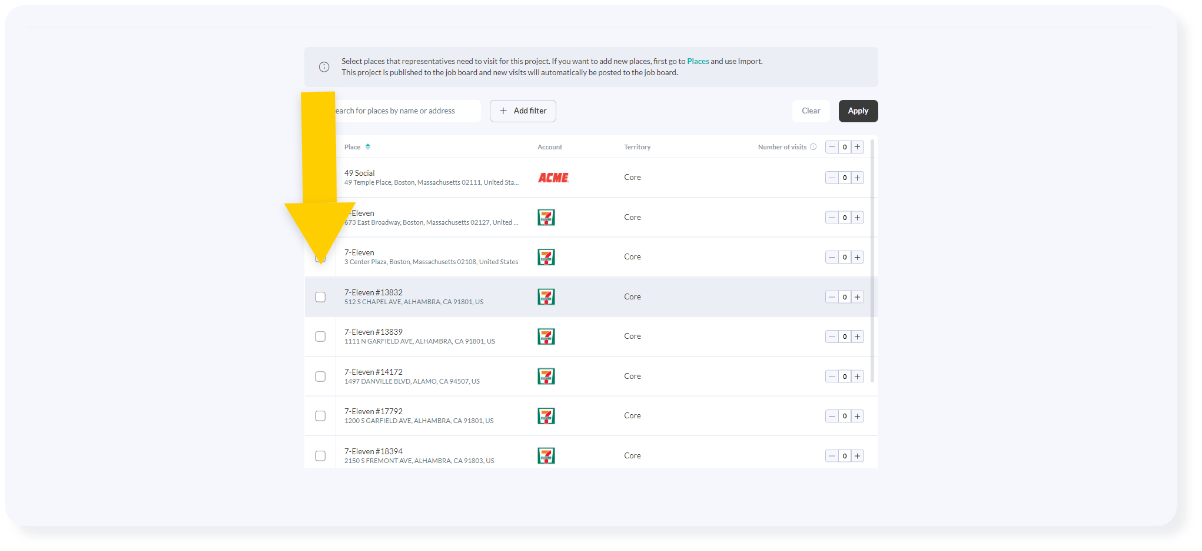 3. Select "+ Create visits" from the black action bar, and the visits should be added to the Project Visits list.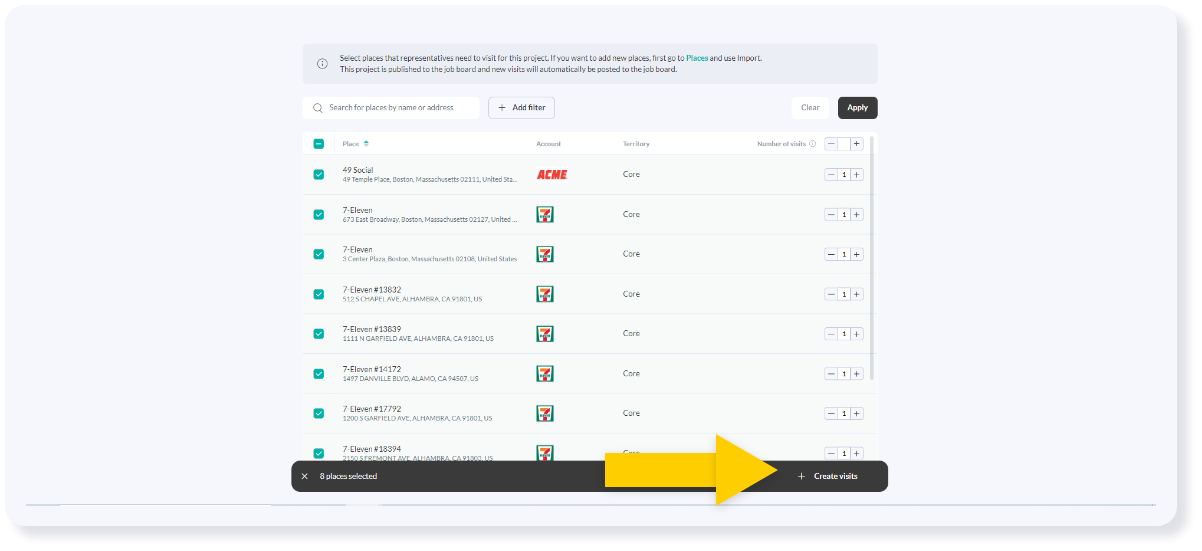 4. To schedule a representative for those visits, first select them from the list, then click the "Schedule visits" button in the black action bar. Multiple project visits to the same location can be assigned to the same or different representatives.