Adding Branching Logic to Forms
Repsly now lets you customize the behavior of your survey/audit/check lists based on multiple conditions. 
Instead of piling up numerous fields for Reps to answer, newly implemented form branching logic effects instant change in the mobile flow according to the responses to specific questions.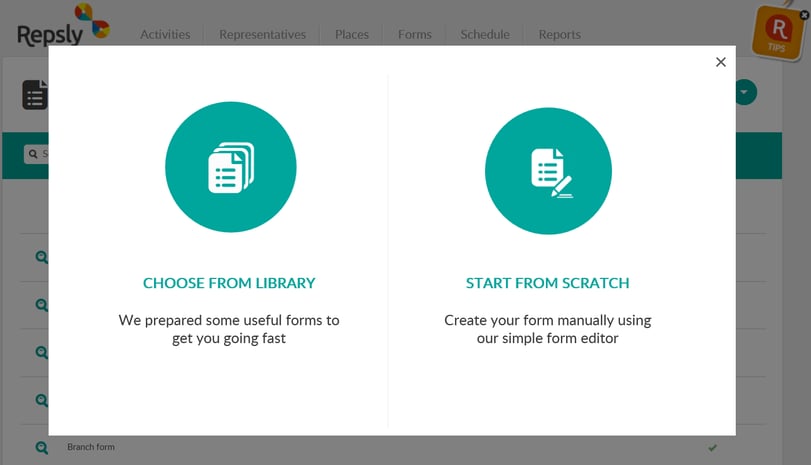 This means that in a form that branches, additional questions/form fields appear only if they apply to a given situation. 
On the web app, conditional questions  i.e. corresponding fields are being set up at the bottom of the main (parent) form's fields and apply to YES/NO questions and Multiple Selection fields.
Example 1:
Question 1: Is there a coffee on the shelf?
Answer: a) Yes
Answer: b) No
Example 1.1.:
b) Yes
Initiates on mobile app:
Question 2: Which types of coffee are present?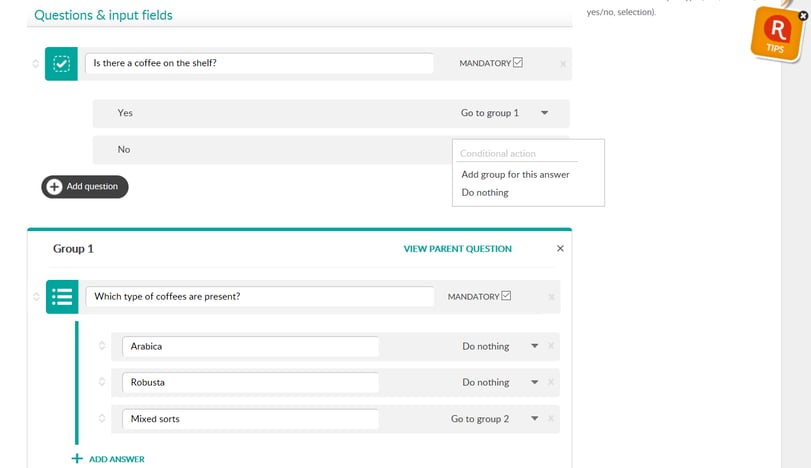 If the questions don't apply, a Rep can answer a different set of questions (option: Add Group for this answer/Go to Group X) or skip that set of questions altogether (option: Do Nothing).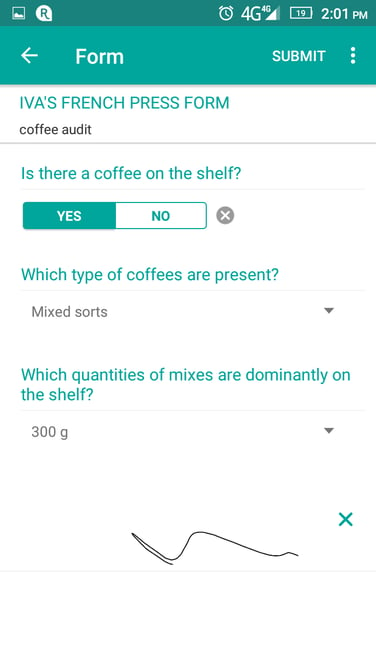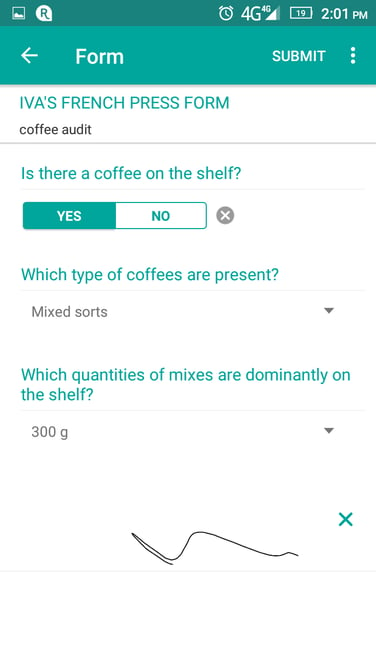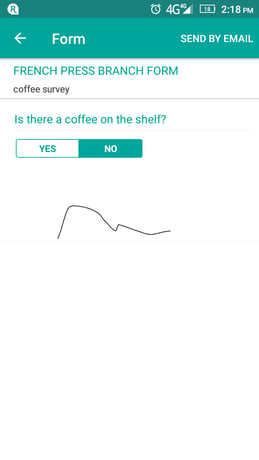 When the Form is filled on rep's end, a simple signature and Submit finish the process.
A rep can then email this form as he would do with his standard forms.